Welcome to the website of DOMETAL Préstechnikai Kft.
We are pleased to introduce You our company.
DOMETAL has been supplying the automotive industry since 1991.
We started as service providers with wheel assembly and JIT supply, but through lots of perseverance and effort, our company has become fit for manufacturing component parts for original equipment manufacturers (OEM) and Tier1 level supply.
At present, our main profile is the manufacturing of several million stamped, welded metal components for passenger cars as a supplier to Magyar Suzuki Zrt and other European vehicle part suppliers.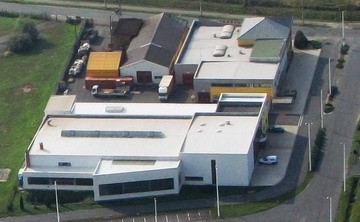 Basic activities:
Manufacturing:
Manufacturing of stamped sheet component parts (car body elements)
Manufacturing of stamping technique serving devices
Construction industry machine engineering
Commercial and service activities:
Retail sale of do-it-yourself and technical goods in a 800 m2 store
Managing a HOTEL