Quality policy
Our customers' requirements and demands are fully taken into consideration. Our undertakings are clear, achievable and measurable and meet the defined deadlines and the expected quality.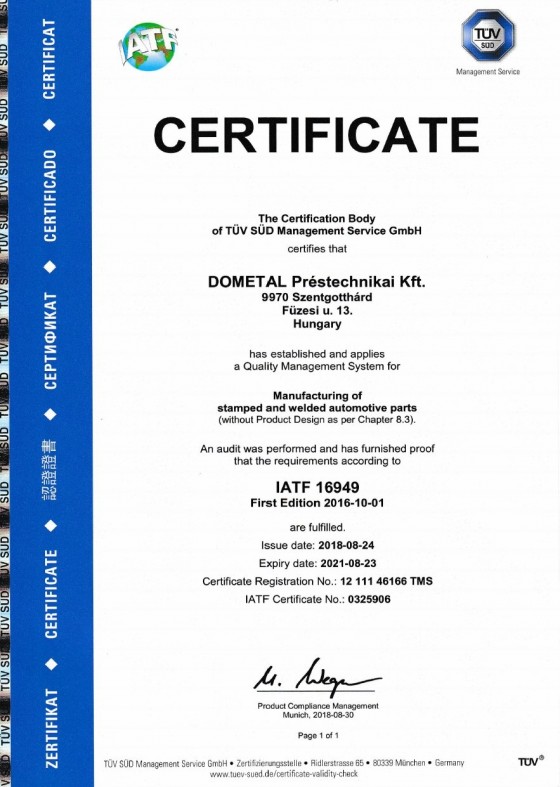 In order to protect the environment, maintain and continuously develop quality and maintain and strengthen our position in automotive supply industry, DOMETAL Kft. introduced ISO/TS 16949:2009 quality assurance system.
Our aim, in harmony with our quality policy, is to establish mutually beneficial long-term business relationship with our customers, focusing on cost efficiency and flexibility. We lay special emphasis on the development of company culture, the continuous training of our human resources, the managing of an efficient marketing and information system.
We perform our activities in compliance with the relevant legal provisions and regulations. Our objective is to meet our customers' needs by performing developments on the basis of market demands and by continuous adaptation.
Appreciations by our customers, partners: